ICCEA 2021
2021 4th International Conference on Civil Engineering and Architecture (ICCEA 2021) from July 10-12, 2021, which is technically sponsored by Innovation Centre for Engineering Education at Seoul National University successfully. Given the current global outbreak of the virus, this year's conference, which was supposed to be held in Seoul, was organized as a fully virtual conference.

This year, 4 keynote speeches have been delivered by Prof. Thomas Kang (South Korea), Prof. Atsuko K. Yamazaki (Japan), Prof. Youngjin Lee (USA), and Prof. Jorn Altmann (South Korea). More than 60 presentations from about 20 countries/regions, making this conference truly international. The whole conference was held online in Zoom, the organzing committee also had tests for each presenter in advance to ensure the success of delivery of the conference. For those who had internet problems, a pre-recorded video presentation is accepted as an alternative. Meanwhile, the whole conference had been recorded for conference backup only.

The Proceedings for ICCEA 2021 are just published: https://link.springer.com/book/10.1007/978-981-16-6932-3, indexed by Ei Compendex and Scopus.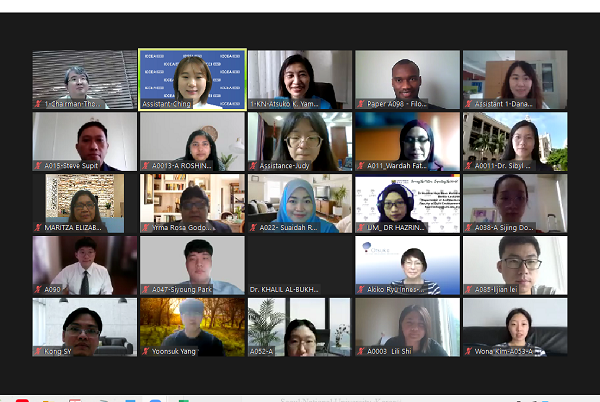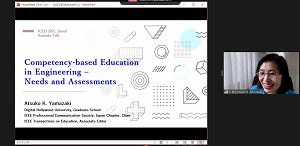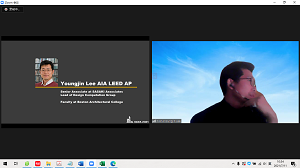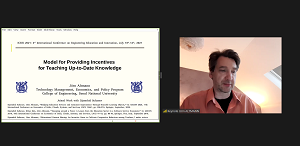 ICCEA 2021 conference progam spans over created 6 topic tracks including Road Design and Geological Engineering, Road Design and Geological Engineering, Education and Knowledge Engineering, Concrete Structure Design and Performance Analysis, Building Materials and Structural Engineering, Urban Planning and Development,which are well balanced in content, manageable in terms of many contributions, and create a discussion space for trendy topics.
| | | | |
| --- | --- | --- | --- |
| | | | |
| Session 1 Group Photo | Best Presentation: A060 Zahra Al-Shatnawi, Oxford Brookes University, United Kingdom | Session 2 Group Photo | Best Presentation: A100 Dante L. Silva, Mapua University, Philippines |
| | | | |
| Session 3 Group Photo | Best Presentation: A0011 Sze Yi Mak, The University of Hong Kong, Hong Kong | Session 4 Group Photo | Best Presentation: A107 Astiti Dana Oktaviani, University of Indonesia, Indonesia |
| | | | |
| Session 5 Group Photo | Best Presentation: A022 Suaidah Rahim, Universiti Teknologi Brunei, Brunei Darussalam | Session 6 Group Photo | Best Presentation: A1006 Maria Cacique, Chaoyang University of Technology, Taiwan |